Once your kiddo has learned to take turns and not touch the game pieces you can move on to more classic board games. One step closer to family game night!
I would recommend starting with games that have a spinners, dice and moving the pieces. Avoid games that have too many rules.
Tip: To avoid having your kid take over the board game and move pieces all over the board (and make you want to just give up), make the rule that only the adult touches the board and moves the pieces!
Board Game Level 1
Key to a good Level 1 game is:
1) SHORT! Try and find a game that involves maybe 3 or 4 turns.
2) There should be an action component to each turn. Kids love cause and effect, the effect at each turn motivates them
3) Colorful! Make sure that it's bright and appealing to the child.
4) It's a good idea to begin with a spinner rather than dice because rolling the dice can have its own learning curve. But this isn't a deal breaker!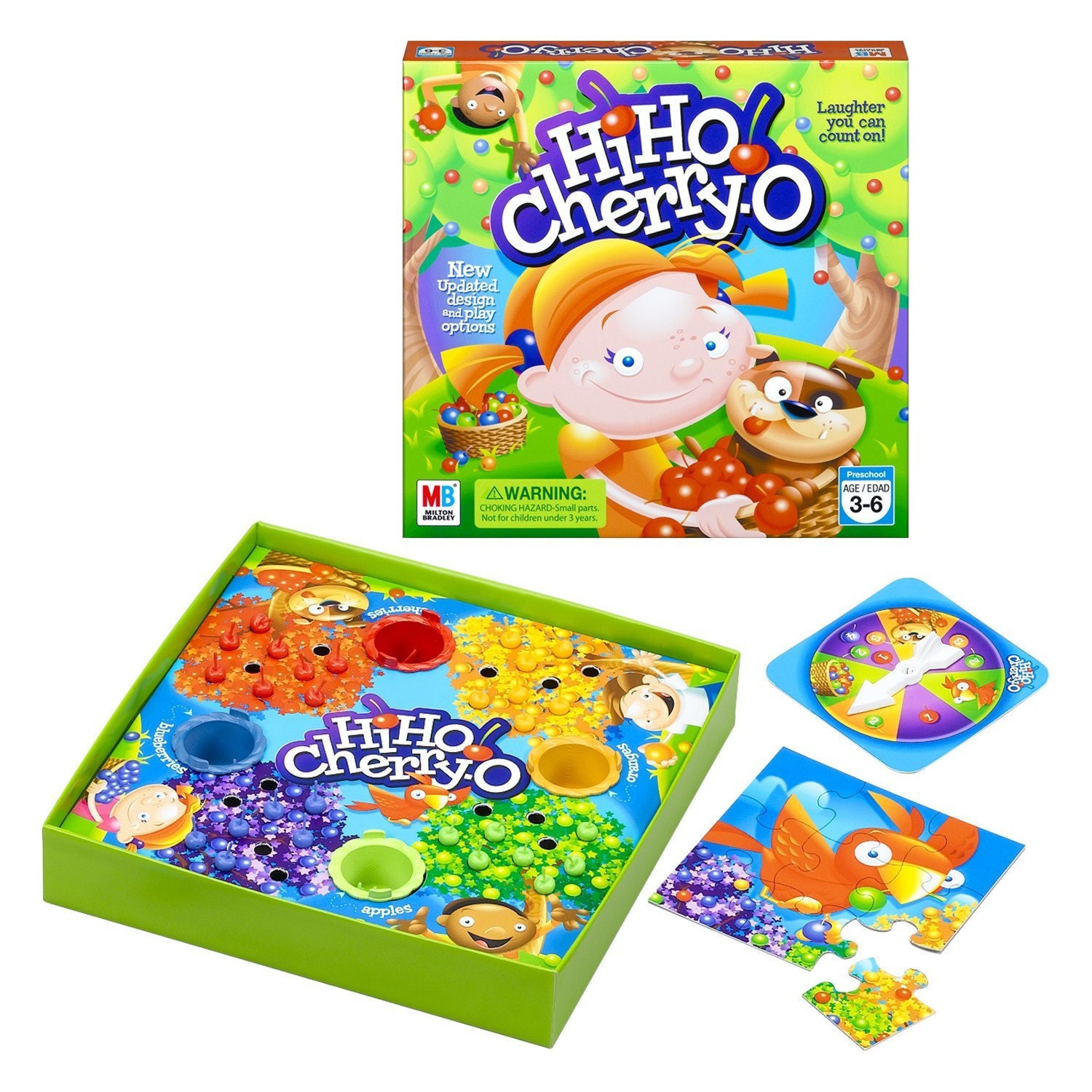 Game Play: Each tree has 10 fruits. Players spin and remove the number of fruit indicated and put them in their basket. The goal is to get all the fruits from the tree into the bucket. There are some rules where the fruit goes back on to the tree but they aren't too complicated.
My Thoughts on Hi Ho Cheery-o:
1) It has a physical action component to it, which really keeps the child engaged
3) There are some rules but they are simple enough so the child isn't overwhelmed.
4) The game is over pretty quickly, 10 minutes tops, unless you have really really bad luck.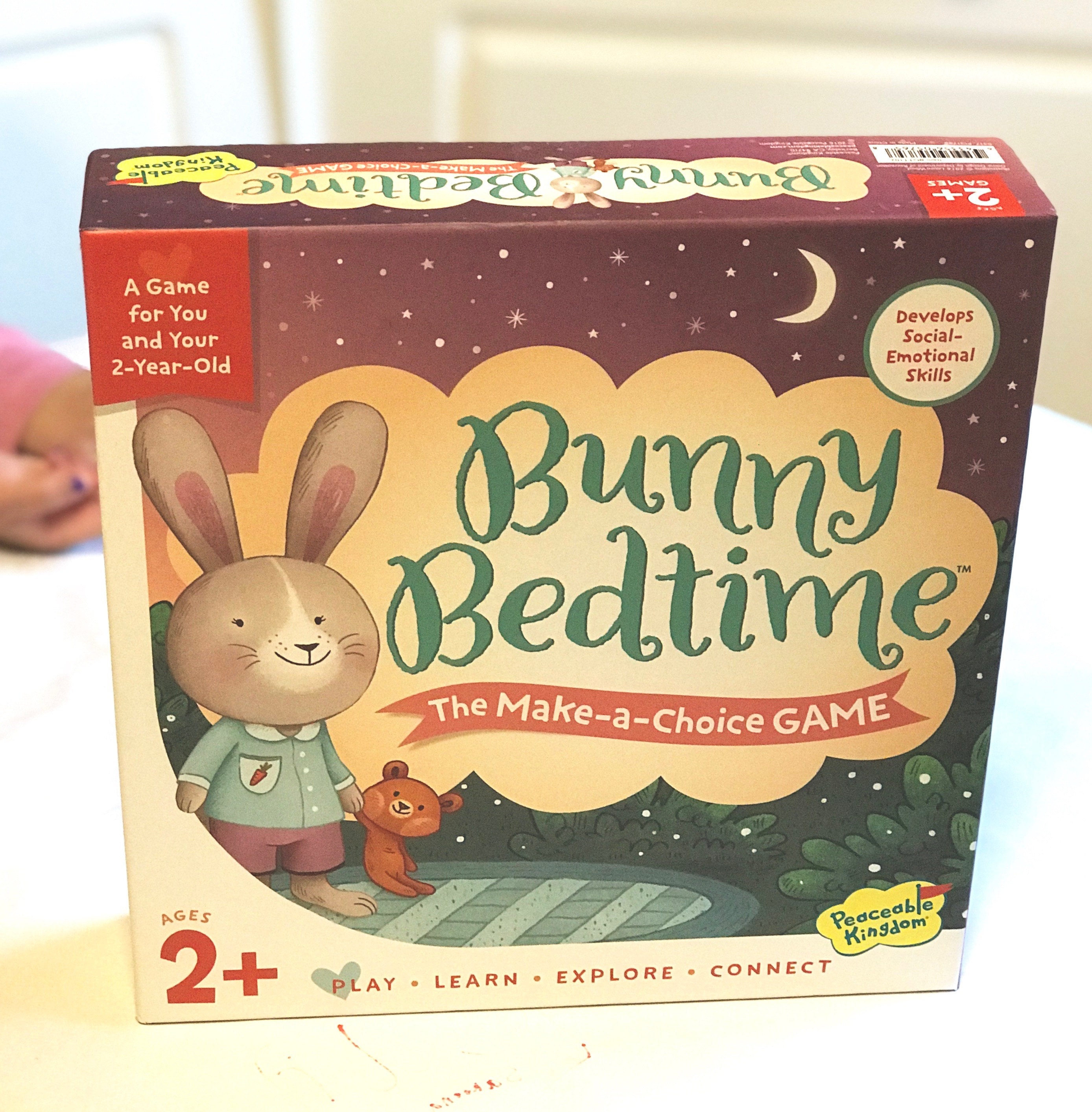 Game Play: The goal is to work together to get the Bunny to bed by making choices. Each person rolls the dice and moves the bunny to the corresponding color. If the slot is empty they get to decide which side of the puzzle piece to put on. Example, Does the Bunny use the green tooth brush or the yellow tooth brush.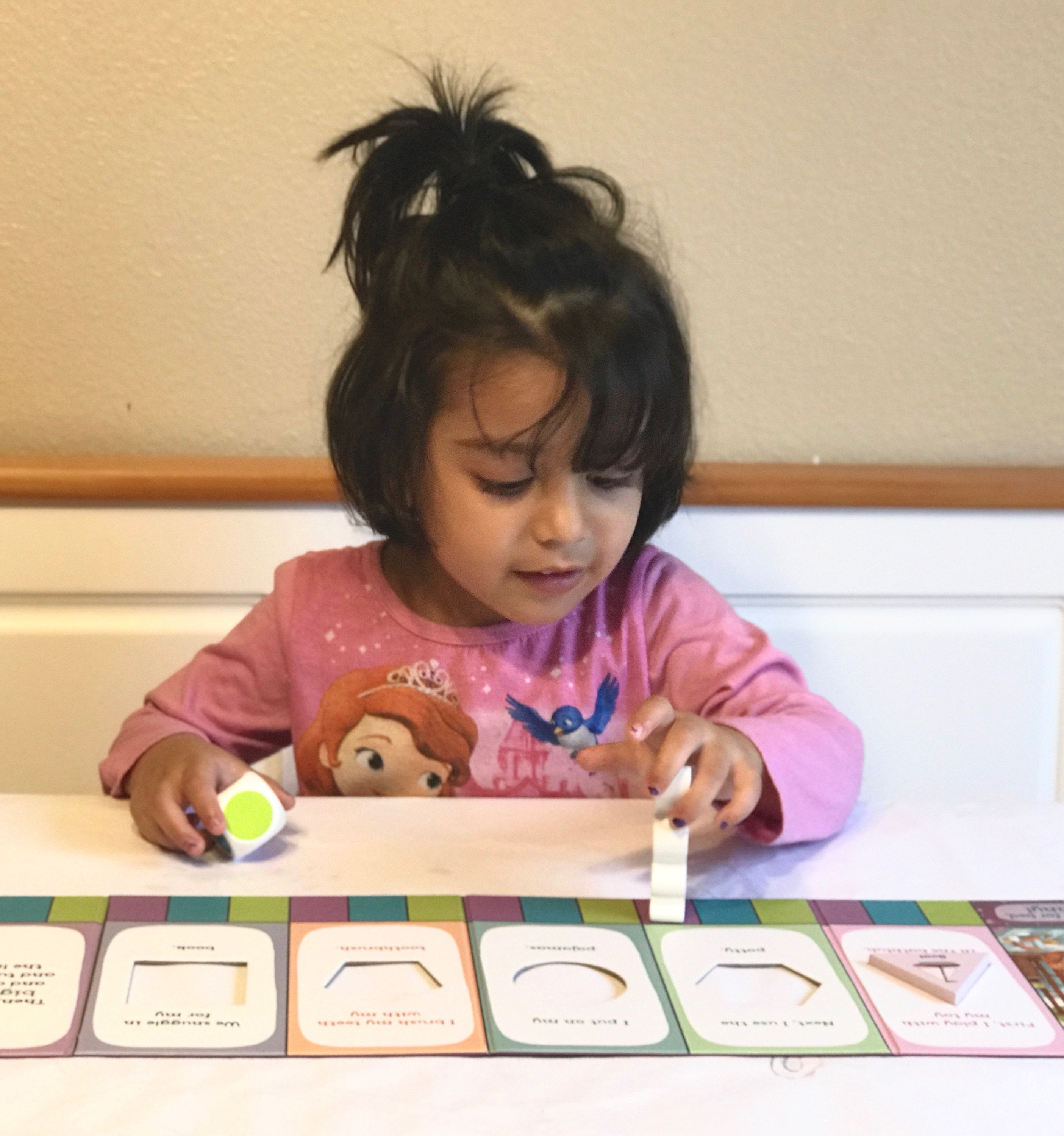 My thoughts:
I really like this game because it's more like a traditional boardgame, but has that "action" component to each turn (in other words, something happens at each turn) . Revolving around a social story is a plus because it makes it easier to have a conversation. It has some rules, not too many. This was our introduction to dice!
Board Game Level 2
After mastering Level 1, Level 2 gets closer to the more "classic" board games. Some things to look out for are simple rules! Think 1 or 2 rules max. Our kids don't have the cognitive planning to strategize so too many rules can make a game too hard too soon.